Greenpeace Africa lead the solar revolution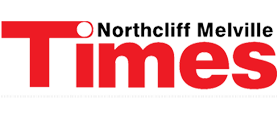 Greenpeace leads the solar panel rooftop revolution
How about not doling out hundreds of rand to City Power each month?
Greenpeace is leading by example in choosing solar power. Two of the three properties that house the activist groups' Richmond offices are running on 100 percent solar energy.
As Ruth Mhlanga, energy campaigner at Greenpeace explained, forty four solar panels on the roof make more than enough electricity to keep the office running every day. In fact, Greenpeace's solar panels generate so much power that they give City Power the excess electricity.
"We get the benefit of having solar energy but we are also showing the goodwill by sharing that power with the country."
Countries like Zimbabwe and Kenya are looking into encouraging renewable energy through 'feed-in tariffs'- a payout to people who generate electricity that they can then sell to the state utility.
"Citizens can be producers and not just consumers of energy but it is still out of reach for a lot of people because there are no feed-in tariffs so you are not able to recover your costs."
Without a feed-in tariff in South Africa it will take four years worth of electricity bills or R123 000 of capital investment for the system to pay off itself.
Even with no appreciation from legislature for giving free power to the City, Greenpeace continue to champion solar energy.
"We are trying to show that renewable energy is an opportunity and not a threat. We are willing to demonstrate that with a change of business model you can be a part of the energy revolution.
Greenpeace johannesburg northcliff melville times ruth mhlanga sustainable solutions