A heritage asset of Joburg's built environment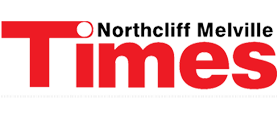 The precinct comprises of the four staff houses and workers' compound close to the entrance at Road Number Three and also the main building where the Delta Park Environmental Centre is housed.
Built in 1934, the buildings were a part of the Delta Disposal Works, however when the Northern Sewage Farm was opened in Fourways in 1963 the buildings were abandoned and vandalised, and thus condemned to be demolished.
In 1975 Norman Bloom, member of the Witwatersrand Bird Club approached the city council about obtaining the dilapidated main building, now known as the Delta Tower. Although neglected, he felt it was sound enough to be restored for practical use.
After a great deal of negotiation and planning the Delta Environmental Centre came into being and in 2013 the buildings have now been recognised for their historical significance.
"As it is important to plant trees, it is important for us to conserve buildings such as those in this Delta Park precinct so that their interesting features remain," says Di Betton, Executive Officer of the Delta Park Environmental Centre.
"There are also a lot of spin-off benefits to the city council promoting the precinct's heritage status.
People with architectural interests travel the world looking for buildings of this 1930's art deco nature so there is great travel and tourism potential. Also, people who are interested in waste water management often come here to see how the operations functioned in the past.
In line with our environmental focus, the built environment must also be recognised for its value to metropolitan cities," she said.
Going forward, the Delta Precinct can now apply for provincial heritage status from the Gauteng Province.
"It is really up to all of us that buildings of this sort remain in great condition so that they stay as good examples of whatever age they were built in, but can also be used for modern day purposes with their integrity intact," said Betton.
art deco birdwatching cityscape johannesburg northcliff melville times visual art