Breaking barriers in bowling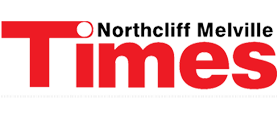 Breaking barriers in bowling
Petrus Mdluli is breaking barriers in the bowling world.
Not popularly associated with young or black people, Mdluli is adding another facet to the scope of bowling in Johannesburg's northern suburbs.
In 2008, Mdluli began working at the Linden Bowling Club and after some time he was encouraged by regular members of the club to try the game.
"The bowling club committee members suggested I play since I am here every day. I decided to try it and I started to get better. Now I really like playing the game. I always feel happy when I play, it is a very nice sport. Also, a lot of the other clubs don't have young black players, so when other people see me they are sometimes surprised," he said.
Mdluli now plays on the tournament circuit representing the Linden Bowling Club. He has played in the Johannesburg Bowls Association singles division, Randburg Novices Tournament and in the U35 event in Morningside.
"I like to go out to the tournaments. There are more and more youngsters like me playing nowadays. I get to show people that anyone can play this game. It is a fun sport and young people and other black people must come out and play. All people are welcome."