Joburg's Skyline and Cityscape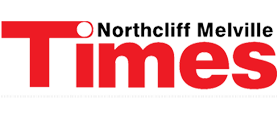 Joburg's skyline one big ball less
It's the end of ball game for Telkom's Hillbrow tower.Northcliff is a great place to catch a view of Johannesburg's iconic skyline, but as of mid-September the infamous vista is noticeably without the gigantic pink ball, which once rested on the Telkom Hillbrow Tower.
The structure originally painted to look like a football was erected at the end of 2009 in anticipation of the 2010 World Cup.
After the championships the ball was painted pink in keeping with Telkom's 8ta mobile campaign.
Even though Telkom could have kept the ball up until the end of the year, it has been removed before summer rainstorms render the task extremely difficult. We will now need to get used to a pink ball-less skyline.
"Many Johannesburg residents saw it every day but are so ignorant of their surroundings that they haven't realised that the ball is gone," says one Northcliff man who sent us a picture of the view from his home, "but mention it and they will notice."
Did you notice the disappearance?