Sonwabile Ndamase – Designer of the infamous 'Madiba shirt'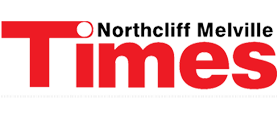 Sonwabile Ndamase inspires young artists
Sonwabile Ndamase is a shining example of how Art and Design can be a fulfilling and thriving career.
Speaking to pupils and guests at the final year art exhibition at Abbotts College Northcliff recently, he urged the next generation of creatives to treat their talent as their business.
"The world has been an oyster to me because of design; I have travelled, I have met heads of state, but it is very important to say 'I have made money from design'. Artists must feel they are in a paying industry for it to be treated this way."
"Maths and science are important but that is not to say art is not. Even [Apple co-founder] Steve Jobs saw himself as a designer, and now everyone knows the look of the iconic iPod and iPhone."
Ndamase shot to world prominence in the 90s when then President Nelson Mandela took a liking to his colourfully designed shirts. In 2013, his famous 'Madiba shirt' was again in high demand when the former president was admitted to hospital. But to the enthusiastic pupils at Abbotts College Northcliff, Ndamase was there to reassure them of their place in the world.
"We are different, even crazy, but not less. Every piece is a signature of a person and there is always something to exchange. We can learn about each other's culture and then show the world who we are through our expression."
Details: Sonwabile Ndamase on Twitter @sonwabile and @VukaniFashions
fashion johannesburg nelson mandela northcliff melville times South Africa