The European Bee-Eater stops in Joburg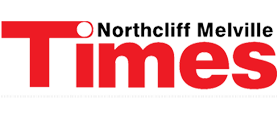 All about the visiting bird
The European bee-eater is a small multi-coloured bird that makes an annual migratory flight from Europe to rest for a while at Northcliff Ridge. As spring takes full bloom and ushers in summer to the southern hemisphere, the birds leave wintry Europe to places more suited for their diet. Bee-eaters eat wasps, hornets and other insects but as their name reveals, their main source of food comes from bees. In winter, bees rarely leave their hives and so the European bee-eater solves the food shortage by flocking to countries where there is ample supply of this prey.
The birds fly the treacherous journey from central and eastern Europe cross the Mediterranean Sea and the Arabian Desert to settle in Southern Africa. Bee-eaters from France, Spain and Italy fly across the Sahara to West Africa. Their ideal African grounds are sandy riversides or cliff sides – hence their attraction to Northcliff Ridge.
Once here, they go into what National Geographic magazine describes as 'high gear social season', mixing and mingling with other birds. The bee-eaters return to Europe to begin nesting in the month of May but at least thirty percent do not make it back. The birds must deal with the decline of their food source because of insecticides, river channeling which upset their natural breeding grounds and shooting by bee-keepers who see them as pests.
africa birdwatching europe flora and fauna johannesburg northcliff melville times South Africa