Greenpeace Africa call for the release of the Arctic 30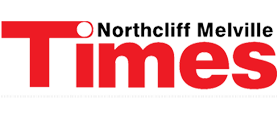 Greenpeace call for the release of the Arctic 30
FRIDAY, 18 October marked thirty days since activists dubbed 'The Arctic 30' were detained by Russian authorities following a protest opposing deep water drilling in the arctic.
The 28 Greenpeace campaigners and two freelancers have been charged with piracy and face up to fifteen years in prison.
Thirty days after their detention, nearly 10 000 protestors in 36 countries worldwide called for the release of the activists.
Greenpeace Africa, based in Richmond, enlisted the support of University of Johannesburg (UJ) students and other concerned people to join them in making a wall of solidarity for the Arctic 30 in Auckland Park. Hundreds of Johannesburgers signed a petition in support of the cause and added their painted handprint onto a banner, as a symbol of standing against injustice and for the right to peaceful protests.
"The Arctic 30 were standing up for all of us, defending a fragile environment and a climate in crisis, and now we must stand by them", said Kumi Naidoo, Greenpeace International Executive Director.
"Their detention is an attack against every person who has ever been willing to raise their voice to demand a better future for themselves and their children."
A wide range of international figures have voiced concerns about the Arctic 30. Archbishop Desmond Tutu has personally called for the release of the detainees.
"I add my voice to the many others calling for the immediate release of all detainees. I urge your government to seriously consider Greenpeace's plea – made in the interests of all people across the world, including citizens of Russia – to ban oil drilling in the icy waters of the Arctic."
Tutu is one of eleven Nobel Peace Prize winners to take a stand behind the Arctic 30.
Greenpeace johannesburg northcliff melville times ruth mhlanga South Africa