Johannesburg – urban forest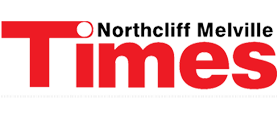 Trees and green spaces are a very important part of the Johannesburg landscape.
The recently held State of the Gauteng City-Region Review 2013 revealed that 43% of the region is covered in trees, whether planted or natural. Boasting over 10 million trees and 2300 developed parks, Johannesburg is far ahead of other metro areas in greening its cityscape.
The Johannesburg Botanic Gardens in Emmarentia is the home to many indigenous and imported trees. Especially in the warmer months, families and friends flock to the gardens from all over Johannesburg to make use of the urban nature reserve of note.
Melville Koppies is one of seven hiking trails in the city and a Johannesburg City Heritage Site. It is the last conserved relic of Johannesburg's ridges as they were before the discovery of gold in 1886 and it covers 150 hectares of rocky highveld with many indigenous trees, grasses and flowers.
Not too far from the Koppies, another ridge offers a unique eco-experience to the urban population. At 1807 metres above sea level, Northcliff Ridge is the second highest point in Johannesburg and on a clear dear the old tower can be seen from as far away as Pretoria. The rocky cliffside of the ridge provides the perfect resting ground for traveling bee-eater bird flying from as far away as Italy and the Mediterranean.
Lucky for residents of the northern suburbs, we have the advantage of this lush greenery and other beautiful flora and fauna that make the natural environment an unforgettable part of living this side of the city centre.
cityscape GCRO johannesburg Melville koppies northcliff melville times