Are Joburg's densification plans environmentally sound?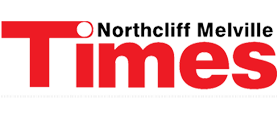 Tremor won't affect densification plans
A tremor, most likely originating at an abandoned mine shaft in Brixton, shook parts of Johannesburg on the morning of 18 November.
Although emergency services reported no damages, concerned residents were left with a burning question; with plans to further densify Region B for the proposed Rea Vaya development corridor, how safe is it to erect more buildings across these suburbs?
Good question.
The epicentre of the tremor was said to be beneath University of Johannesburg's (UJ) Auckland Park campus by the Council for Geoscience but Dr Herman van Niekerk, lecturer in structural geology at the University of Johannesburg's Department of Geoscience, suspects that a more accurate analysis would find the tremor started at a nearby mine shaft.
"It is very difficult to come up with an epicentre because it takes a lot of reading data, but there are no old mine shafts beneath the university itself so it is highly unlikely. UJ may just have been used as it is a recognisable landmark."
"Now, if you go just over the hill to the southern side of Brixton Ridge, there are many open and abandoned mining areas."
The city's Corridor of Freedom plans to go through this area in its bid to develop Johannesburg as an easily commutable city. It hopes to dismantle the spatial and social legacy of apartheid characterised by racial segregation by creating easily accessible, high-density developments to break down the barriers of isolation and exclusion.
According to Engineering Geologist at the Council for Geoscience Stewart Foya, residents have nothing to worry about if the correct steps are taken to implement the project.
"If you look at the history of tremors and quakes in Johannesburg, they have always been very minor. So minor that it is highly unlikely that it would cause a building to collapse."
"Furthermore, before any building developments begin a study called a geotechnical investigation must be undertaken to determine if the ground is suitable for building."
But a report by the Empire Perth Corridor Working Group comprised of members of the Residents Associations in the area say this study has not been presented to them.
"There is no indication as to how this development will impact on the environment; no environmental impact assessment has been presented. There is no strategy to ensure that developments are sustainable."
apartheid cityscape johannesburg mining natural disaster northcliff melville times racism South Africa sustainable solutions university of johannesburg