Interview with Bene M'Poko – Ambassador from the DRC to South Africa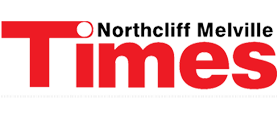 DRC's ambassador visits Auckland Park
The Ambassador from the Democratic Republic of the Congo (DRC) to South Africa, Bene M'Poko paid a visit to the Children of Fire in Auckland Park to thank the charity for sending another mission of occupational therapists to Kinshasa.
Since 2009, Children of Fire has embarked on medical missions to the DRC to impart skills and services in M'Poko's country. As he arrived at the home, the children living at the home sang a well-received welcome song and then surprised the Ambassador by singing it in French – the language of the Congo.
"On behalf of my government and my country, and all the parents, thank you for choosing my us," said the ambassador. "We all know the stigma of disfigurement in parts of Africa and now more young burn victims are given hope of a full life."
Volunteers Hanne Bonte from Belgium and Evelyn Kulmer from Austria then gave a short presentation about the specific tasks the occupational therapists from the Children of Fire will perform in the Congo.
"Most of the complications occur because the children are neglected after the burn," explained Bonte, "especially in the rural areas. Our mission is to get occupational therapy in rural areas."
Trustee of the charity Bronwen Jones explained further;
"We impart skills on the Congolese so they can then carry on and operate when we are gone. It is challenging but the bigger picture is to help the children. But the relationship has been established and it can only go forward. You are now a part of the Children of Fire team," she said addressing the ambassador.
"I'm sure the future will be bright and we are pleased there are good-hearted people willing to help where they can," answered Ambassador M'Poko.
bene mpoko democratic republic of the congo drc northcliff melville times