An Iron Age History of Melville, Johannesburg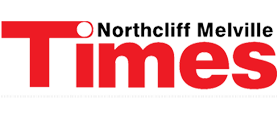 An Iron Age history of Melville
MuseuMAfrica gives insight into the rich history of our area during the Iron Age.
According to the display at the museum, the Iron Age began in southern Africa about 1 800 years ago; the people who lived here during those times knew about metals and used them for tools and weapons.
The first people to settle in the Johannesburg area in large numbers seem to have been Iron Age Tswana-speakers. These early 'Joburgers' came from the Magaliesburg Valley north of Johannesburg about 800 years ago, though they probably came from northern Tanzania over 1 500 years ago. They were the first farmers in Johannesburg, breeding cattle, sheep and goats and they also grew crops.
The first settlement took shape in about 1500, almost 400 years before the gold mines. Large walled villages were built on the north and south sides of present-day Johannesburg.
The villagers in the south traded livestock for spears, hoes, tools and ornaments with their northern counterparts who lived on the wooded hills of Melville, Sandton, Honeydew and Linksfield Ridge.
By the time the Johannesburg gold rush started in 1886 most of the Tswana-speaking communities had broken down and become scattered.
johannesburg Melville koppies Museum Africa northcliff melville times South Africa tswana