President Jacob Zuma says 'Frack You' to Karoo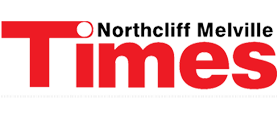 Zuma says 'Frack You' to Karoo
In his State of the Nation address on 13 February, President Jacob Zuma announced that 'game-changing' plans are in place to end the moratorium on extracting shale gas from the water-stressed Karoo.
The process that will be used to extract the gas – hydraulic fracturing, or 'fracking' – is carried out by drilling deep into the earth and injecting hundreds of millions of litres of a high-pressure mixture of water, sand and chemicals into shale rock, which in turn releases shale gas. The flow-back liquid from this process is highly radioactive.
Witwatersand residents are well aware of the environmental impact and health risks of waste water from Acid Mine Drainage (AMD) and now a December 2013 study from Duke University in North Carolina, USA, has indicated that there might be a place for AMD run-off in the fracking process. Published in the peer-reviewed journal Environmental Science and Technology, the study showed that AMD waste water could be recycled for use in fracking. See link below.
The Northcliff Melville Times wanted to understand what the potential mixing of waste water from mines with the fracking process would mean for South Africa, and asked Ruth Mhlanga, a climate and energy campaigner for Greenpeace Africa.
"The first thing is that fracking is a distraction and is taking away from development of good energy sources," stated Mhlanga. "Regardless of where we are getting the water from, fracking should not happen in South Africa because of the resulting degradation to the environment."
Based in Richmond, Greenpeace Africa has long opposed the use of non-renewable and environmentally unfriendly methods to solve the country's energy issues.
"There are many potential technical difficulties: acid mine drainage won't give enough water to use in fracking, so there will still [be a] need to [use] other sources. Then there is the question of how you transport the water and at what cost and at what dust pollution to travel the distance to the Karoo."
According to Mhlanga, on its own, fracking is already a problem, and trying to mitigate the aspects of it "doesn't help us in the long run".
With multi-national fuel group Royal Dutch Shell set to invest billions in Karoo fracking projects for a government-estimated R1-trillion return over 30 years, South Africa's ecology, the Karoo dwellers and farmers are the biggest losers.
acid mine drainage fracking Greenpeace jacob zuma johannesburg northcliff melville times ruth mhlanga South Africa