Say Feh! Nan Shepherd and the Cairngorm Mountains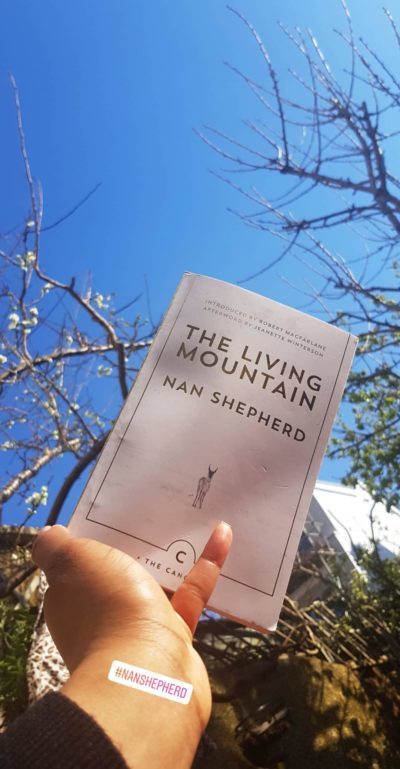 Anna (Nan) Shepherd was a Scottish writer and poet who was born in 1893 and died in 1981. She is best known for her memoir The Living Mountain which I have been reading for the past few weeks with the Robert MacFarlane led #CoReadingVirus group on Twitter. Extra special thanks to Sam Read Bookseller for hooking me up with a copy of the book. Sam Read Books was established in 1887, that's even older than Nan Shepherd! They share great nature writing from books they stock and great nature pictures from Grasmere, Cumbria where they are located. Here are my few words of what tethers me the book.
---
The Cairngorm Mountains in Northeast Scotland were Nan Shepherd's stomping ground. It is a frosty range, often snow-topped with whiteout weather, it is the coldest place in Great Britain. The maximum temperature on regular day in the Cairngorms is about 14 degrees Celsius. Even at its hottest, you won't see weather over 20 degrees Celsius. it's the one place in the UK where you can experience the tundra climate associated with the Arctic.
This was the place where Nan Shepherd returned to, over and over. Yet it was more than just a place she visited, it was where she where she went to plug in to a thing of love and passion that consumed her mind, her wants and her sojourns there.
In The Living Mountain, Shepherd introduces the reader to the Scots' term fey, 'to be a little mad'. Feyness. It reminds me of another time when the sound might be uttered (by a different people, albeit) to identify when one is above his or herself, overconfident, 'a little mad'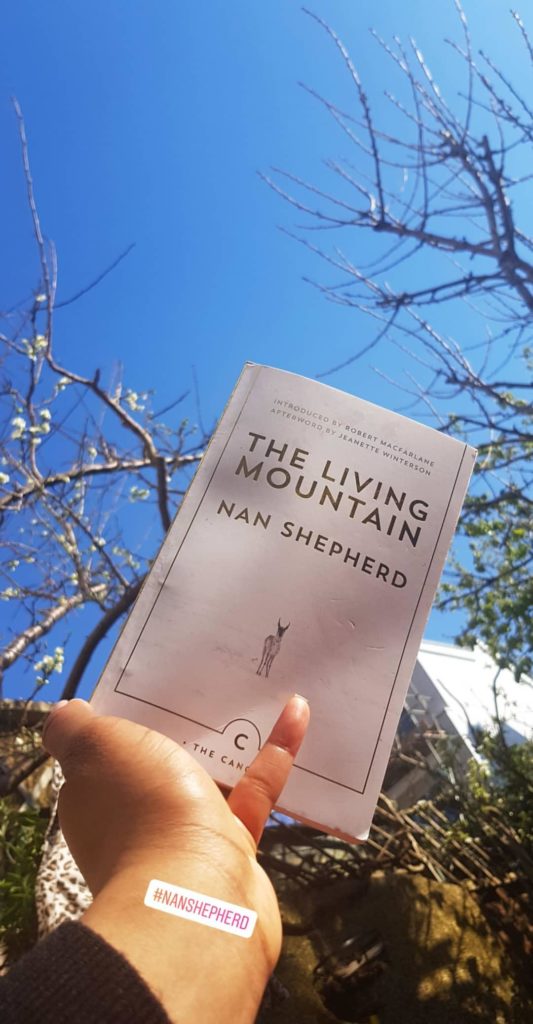 'Say feh!' is a Jamaican patois term that signals a dare. It can be used as a call to draw swords, and battle may follow. As Shepherd points out the picture of 'pitting oneself against the mountain' (which every single person who hikes the Cairngorms must do), it is as if she is saying, "Feh! En garde!" to the mountain, ready for what it throws.
'Say feh!' is what a child might say, playful yet determined in taunting their playmates:
"I can run faster than you", a girl says, sticking out her tongue at a friend.
"Say feh!", the friend replies, steadying into the imaginary starting blocks.
"Fey!", the first bursts, and it is the pop of the starting gun as they dash away in an Olympic sprint.
'Say feh!' is what a mother might say, challenging her feisty child to test her patience one more time. The child will not say feh now, because she knows that this is the last warning before a foreboding, "who can't hear will feel".
Nan Shepherd wants to feel. To go against the mountain, she answers the taunt when the mountain itself asks "fey?" To pit oneself against the expanse over and over again was to be daring, challenging, brimming for want of pushing the limit, the summit. A little mad.
I appreciate that The Living Mountain does not deny this. That nature is not always calming, not always knowable and therefore sometimes alarming, causing panic. It does not always feel good. Indeed, one cannot always win the race they provoked. But still, the feeling, the lesson may be useful and needed, to appreciate and commune with the nature itself.
"I have found my way in", Shepherd says at a point where she gets what she wants from the Cairngorms but still knows she will never know all it can offer. It is a position of reverence that I recognise.
"It is not ecstasy, that leap out of the self that makes man like a god. I am not out of myself, but in myself. I am".
Ashe
book review cairngorms nan shepherd nature through her eyes nature writing scotland