Joburg's 'handkerchief' trees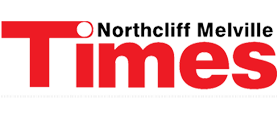 Angus Gunn and the handkerchief tree
The next time you are in one of Joburg's parks or gardens, reflect on the tree you're sitting under and how it got there.
The warm weather and advent of spring bring increased outings to Joburg's parks. Johannesburg City Parks workers can be seen out in different parks cutting and pruning trees, and tending to gardens.
Angus Gunn, resident of Montgomery Park, is a retired horticulturalist who once was the curator of the Johannesburg Botanic Gardens.
Horticulturalists are skilled in plant cultivation quality; they use scientific research to apply methods for better growth and harvest of different plant varieties.
"I started out as a farmer but soon I realized that I couldn't afford a farm," said the seventy-nine-year old, "I became a horticulturalist because I still liked the outside life."
Gunn says he is responsible for bringing the Davida involucrata from Kew Royal Botanical Gardens in England to the Emmarentia garden. Widely known as the 'handkerchief tree' because of its flowers, he was able to get the species to Johannesburg through international seed exchange networks.
"Botanical gardens have a seed index for other gardens to see what plants they have and then to send for the ones that they want. It is a worldwide free service for all botanic gardens," he said.
The tall handkerchief trees now provide shade and beauty for the botanical gardens visitors each day.
cityscape flora and fauna johannesburg northcliff melville times sustainable solutions