Environmental implication of Joburg's mining history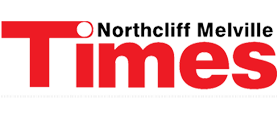 Jozi shakes with magnitude 4 tremor
A tremor shook parts of Johannesburg shortly after ten on the morning of 18 November.
NMT received reports of the tremor from Fairland, Auckland Park, Emmarentia and Brixton.
"Everything began to shake very slowly and then it became more rapid," one Emmarentia resident recounted.
"I could hear loud noises from the buildings shaking. It went on for about ten to fifteen seconds."
According to Dr Herman van Niekerk, lecturer in structural geology at the University of Johannesburg's (UJ) Department of Geoscience, the tremor was most likely the result of old mine shafts collapsing.
The epicentre of the tremor was said to be beneath UJ's Auckland Park campus by the Council for Geoscience but Dr van Niekerk suspects that a more accurate analysis would find the tremor started at a nearby mine shaft.
"It is very difficult to come up with an epicentre because it takes a lot of reading data, but there are no old mine shafts underneath the university itself so it is highly unlikely. UJ may just have been used as it is a recognisable landmark. Now, if you go just over Brixton hill to the southern side of Brixton Ridge, there are many abandoned open mines. If these mine shafts collapse, they will obviously cause the place to shake."
Dr van Niekerk reiterates that an earth tremor is not to be mistaken for an earthquake.
"Southern Africa isn't close to many platatonic boundaries or big fault zones where earthquakes usually happen," said Dr van Niekerk.
"Instead, when old mine shafts collapse they send shockwaves through the earth with the same effect as an earthquake even though they are formed due to different circumstances."
"Until we go around and find that half of Joburg has shifted fifteen meters to the left we cannot call it an earthquake."
cityscape geography johannesburg mining natural disaster northcliff melville times South Africa university of johannesburg