Art Deco in Johannesburg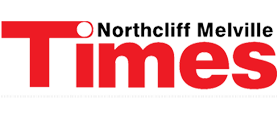 Historical building tucked away in Auckland Park
Tucked away inconspiciuously on the corner of Henley Road and Kingsway Avenue, just across from the SABC, the Kingsway Mansions are all about serene exclusivity.
The 30-unit residence is architecturally art deco with bold geometric shapes, built sometime between 1928 and 1930 by famous architect Percy Rogers Cooke, when Kingsway Avenue was still a tramway-lined street with bluegum trees.
Rogers designed many theatres and cinemas in Gauteng and the creative crowd followed him to Auckland Park. Everyone who was anyone in the arts and entertainment industry seemed to have a connection with the spot.
The same applies for today.
Greg Gouws works at SABC and has lived here with his partner for two years.
"We waited more than a year to get a place here because people move in and they don't want to leave," said Gouws. "Many of the tenants here now have been here 20 to 25 years."
"We moved in because we fell in love with the historical building. It's close enough to the city but still 15 minutes away from everything and close to both our jobs. Living here is a lifestyle; we adhere to levels of etiquette that have gone out of fashion. If you're going to give someone tea here, you break out the tea set and dress up in your Sunday best."
According to Gouws, the Mansions were posh and cheap in the 1930s, in the 1940s it was very bohemian, and by the '70s all of the SABC glitterati lived here.
Some of the famous residents over the years include actors Robert Whitehead and Richard Haines, SABC royalty Warrick Greenaway and Donna Wurzel, and art gallery curator Trent Read.
"We do have 'Fawlty Towers' situations because it is an old building but Pat Corbin has done extensive renovations since taking over."
Often compared to the Parktown Mansions – which were demolished to make way for the M1 highway starting in 1975 – the fate of this historic building is unknown with regards to the roll-out of the City of Johannesburg's Corridors of Freedom.
"It really is a concern because at the end of the day we should support progress but not at the cost of our heritage," expressed Gouws. "And if the building does get preserved do I really want a 16-story high-rise behind me? It is not only this building that is at stake but also the character of the suburb, and other Victorian-style homes here, too."
art deco cityscape johannesburg northcliff melville times South Africa