Anti-Apartheid veteran Ahmed Kathrada visits the University of Johannesburg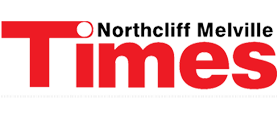 Students at the University of Johannesburg had the rare opportunity to listen to Ahmed Kathrada speak about his life in the intimate setting of the university library on 4 February.
Led in discussion by Professors Fanie Cloete of the Department of Public Management and Governance and Sydney Mufamadi, director of The School of Leadership, Kathrada gave insight into his remarkable life as documented in his memoirs.
Kathrada spent 18 years as a political prisoner on Robben Island and another eight at Pollsmoor Maximum Security Prison in Cape Town for his anti-apartheid activism. He was a very close friend of former President Nelson Mandela and upon his release, was elected to parliament.
Here are some of the highlights from the discussion:
On incarceration: "There was always knowledge that we were protected on the inside but our comrades on the outside were not. We were isolated; the Soweto uprising happened in June, we didn't hear about it until August. Every trickle of news that indicated the struggle had not been crushed boosted our spirit. The world was turning against apartheid South Africa and that kept our spirits up."
On the end of apartheid: "Our biggest regret in 1994 was that our comrades, who had sacrificed the most, did not live to see the end of the oppressive system. Our biggest achievement was that for the first time in our lives we were afforded dignity as ordinary human beings."
On the ANC today: "People come and go. I am more concerned with policy; if the policy changes then I will worry."
On education: Kathrada stressed the importance of education. He urged the university students to take an active role in helping to educate those without the means to access information. "All of us on Robben Island and within the struggle placed a very high premium on education… Our leadership was so insistent that we study. Fortunately for us, but unfortunately for them, there were so many teachers among us."
Like many other inmates at the time, Kathrada received bachelors and honours degrees while incarcerated. As inmates, they were prohibited from pursuing master's studies.
On the responsibility of the youth: As the bigoted ideals of apartheid die out, Kathrada explained, the duty of younger generation is to erase the perceptions of superiority and inferiority. "The greatest thing for us [is] when we see all of you here together, which was not possible before 1994. With this freedom comes great responsibility: every avenue that was closed to us before is now open. We are relying on young people to get skilled and serve the country."
apartheid johannesburg nelson mandela northcliff melville times South Africa university of johannesburg